BSA Softball provides the next level pitching, hitting, and fielding instruction your daughter deserves.
We do this through personalized training and specialized skill development from our qualified coaches. With years of experience and fine-tuned expertise, we've been able to help over 100 BSA athletes reach the collegiate level. By offering camps, lessons and group sessions – there are endless opportunities to help your daughter elevate her game.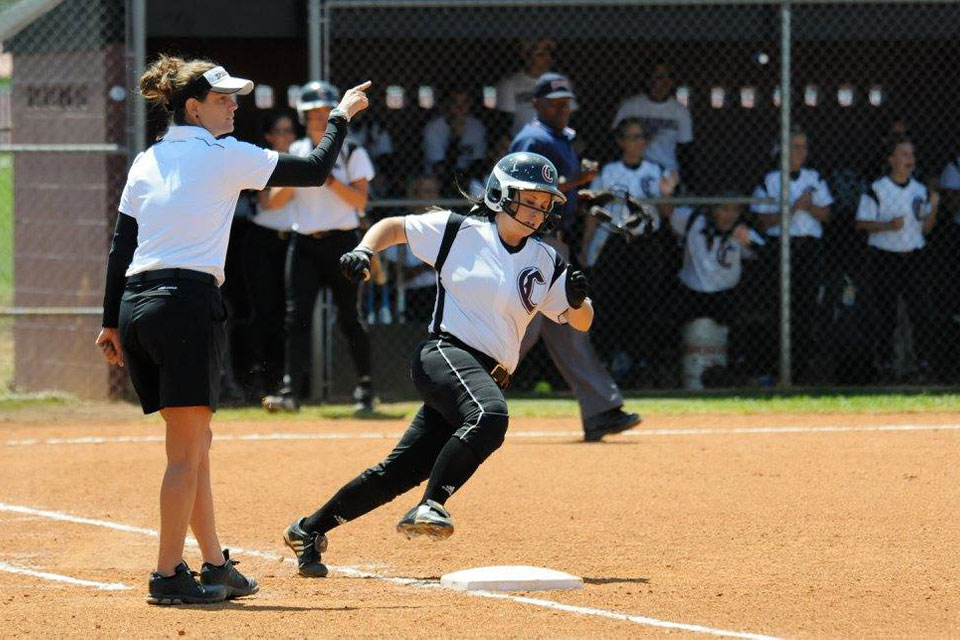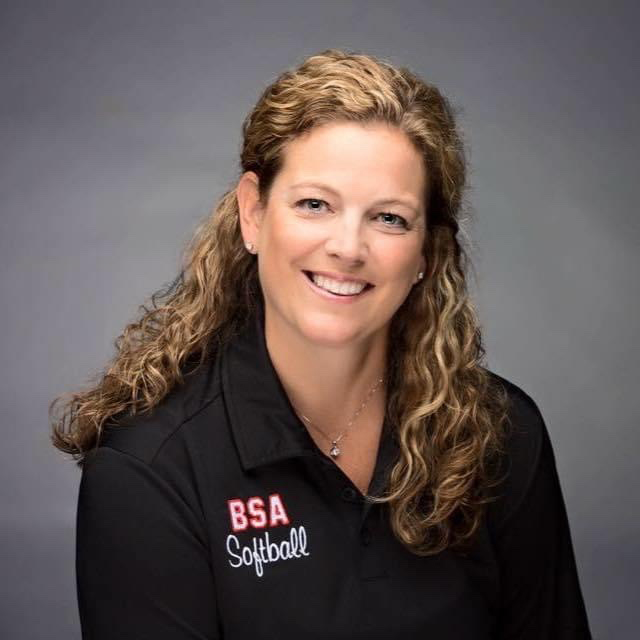 Kim Borders
"I love working with pitchers and helping them develop an inner-confidence to sustain them at the next level."
Kim Borders is the owner and pitching instructor at BSA Softball Academy in Scottsville, KY. She founded BSA Softball Academy with the hope to share her love of softball with the next impressionable generation of athletes.
Kim is in her 10th season as the assistant softball coach for Campbellsville University. She has been integral in developing an All-Mid-South Conference pitcher in every season since 2001. This list includes Morgan Gailor, Neely Quint, Victoria Decker, Taylor Wroe, Kelsi Pardue, and Martina Riney. Both Quint and Decker were NAIA All-American selections as Quint earned the honor in 2018 and Decker was a two-time selection in 2015 and 2016.
Read More
She has been essential to the solid structure within the Campbellsville softball program. Kim along with Bryce White and coach Shannon Wathen has won 370 games in a nine-season stint. She has been on staff for four Mid-South Conference Regular Season Championships and appearances in the NAIA national tournament as well as the NAIA World Series.
During her playing days, Kim was a four-time high school All-American while leading Ezell Harding Christian School in Nashville to four state championships. In college, she was a two-time All-Region selection at the University of Louisiana at Lafayette, while helping the Ragin' Cajuns to four straight NCAA regional appearances. In 2000 she was named the Sunbelt Conference Pitcher of the Year.
Post-college she returned to Club K (The world's largest training fastpitch facility) where she formerly trained 10 years under Cheri Kempf. She spent five years there instructing and training pitchers before starting BSA.
She has been instructing for over 22 years, taught over 1,100 pitchers and has had over 245 pitchers go on to play at the collegiate level.
When she's not coaching at BSA, Kim enjoys spending time with her husband, Spencer and their three daughters, Taylor, Savannah, and Hadley.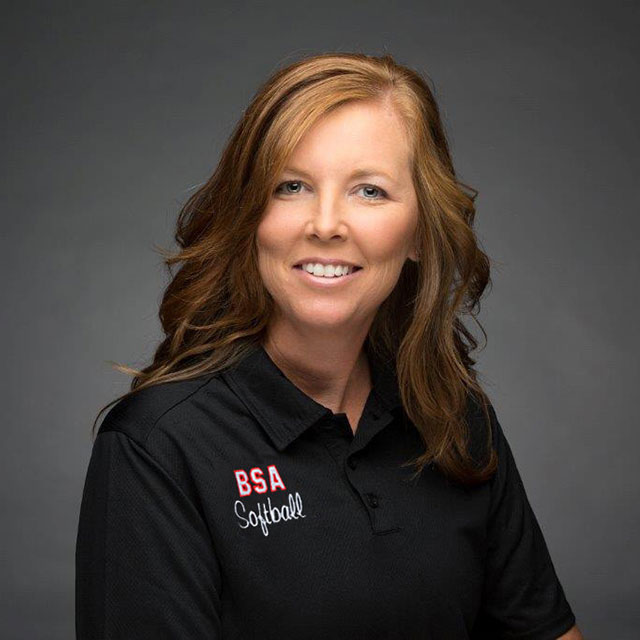 Shannon Wathen
"Nothing beats helping athletes visualize their goals – and reach them!"
Shannon is the head coach at Campbellsville University, she has been with the team for 19 seasons, and has been the head coach for 18 seasons. In that time she won 8 MSC Championships and coached eight NAIA All-Americans.
She has been named MSC Coach of the Year eight times (2005, 2006, 2007, 2009, 2013, 2015, 2016 and 2018). Five of her players have been named MSC Player of the Year, four others have been named MSC Pitcher of the Year a combined five times and has coached three MSC Freshmen of the Year.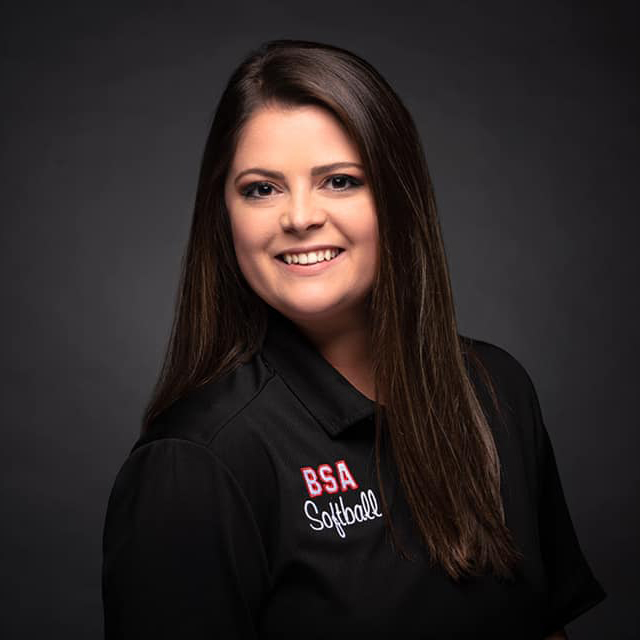 Kelsi Pardue
"Working with pitchers is my dream job – I saw the success I was able to have with technical training, and I want other pitchers to have the same experience and success."
Kelsi joined BSA after an outstanding high school career at Allen-County Scottsville.
During her playing days, Pardue was a three-time 4th Region Player of the Year while leading Allen County-Scottsville to a State Championship in 2012 and being named State Tournament MVP. She was named Miss Kentucky Softball in 2012 and a 2012 National Fastpitch Coaches Association (NFCA) 2nd Team All-American.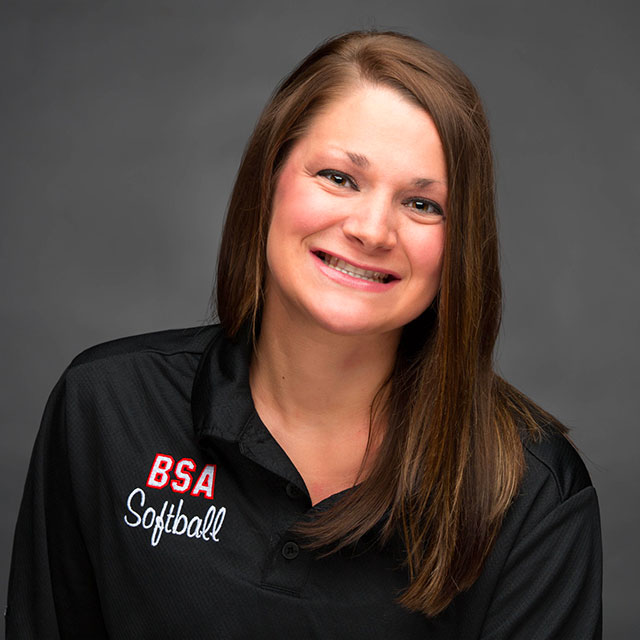 Emma Mahaney
"I enjoy working alongside girls of all ages – seeing their competitiveness and drive is why I love my job so much."
Emma was very successful in high school and later at the collegiate level. She attended Campbellsville University where she was a four-year starter. Emma was also a First Team All-Conference member and as a senior led her team with 84 base hits, 65 runs scored, 18 doubles, three triples, 14 home runs and 22 stolen bases. She was selected as the Mid-South Conference Player of the Year and helped the Tigers to their first MSC regular-season title since 2009. 
She was also recently inducted into the 2019 ACSHS Hall of Fame. We are excited to have Emma on the BSA staff. 
Pitching
This class is for the athlete who is dedicated to taking their pitching skills to the next level. Students will be grouped together by age and skill level. Each class will progress through mechanics, speed & power and spins. Classes will also incorporate techniques for the movement pitches as well as the change-up.
Hitting
This class is for the athlete who is dedicated to taking their game to the next level.   Students will be grouped together by age and skill level. Each class will progress through swing mechanics, and use numerous hitting drills to teach and break down each individual's swing on video.
Catching
This class is for the athlete who is dedicated to taking their catching skills to the next level. Students will be grouped together by age and skill level. Each class will progress through mechanics, proper footwork, glove work, framing, blocking and throw downs. Classes will also include ways to improve speed and power.
All-American
This class is offered for ages 5-9. All aspects of the game of softball will be covered including hitting, fielding, overhand throwing and more. This is a fantastic way to help establish correct fundamentals for your young athlete.
Team Hitting
This is a group lesson offered to teams who sign up together. This class usually consists of 6-10 athletes who want to train together as a team with their teammates. Pricing for this class will be done individually per athlete.
Calendar
Stay up to date with our upcoming training sessions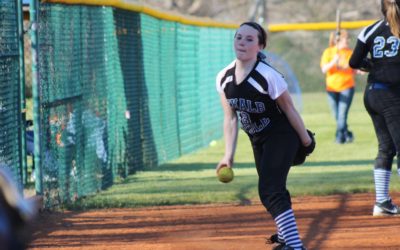 Welcome to our blog series, Pitching 101. Throughout this series, we will be offering pitching advice for all ages! Today we are starting out with an essential part of the pitch, the lunge. Momentum and power start from the very beginning of the pitch. Your energy is...
read more